"Remember, Daddy: you promised me a Freeze!"
That was what my daughter said to me this afternoon.  We were pulling into Taco Bell, our traditional Saturday lunch spot.  She had missed out on a chance to get a Yoo-Hoo earlier, so I compensated by promising her a Freeze at the Bell.
A couple hours later, we were there and she was reminding me of my earlier promise.  And reminding me.  And reminding me.
After the third reminder, which came less than 30 seconds after the first, I realized that I was experiencing one of those proverbial "teaching moments", and I determined to seize it.
"Listen to me, hun," I said as we stood in the Bell parking lot, taking both her hands in mine and keeping my voice as even as possible so she would understand I was intense but not angry, "I do remember my promise to you.  And even if I didn't, I would only need a small reminder.  You don't ever have to beg me for anything.  I am happy to give you anything you need."
That (more or less; I think I was a little more eloquent at the time) was what I said to her in that instant.  And I did so not because I wanted her to know something about me.  I did so because I wanted her to know something about God.  I wanted her to realize that she doesn't have to beg God for anything, doesn't have to plead with God for anything, doesn't have to beseech God for anything, doesn't need to bang on the door of Heaven for anything, doesn't need to be anxious for anything or afraid she won't get something.  She doesn't need to do that because God, like me but to an infinitely greater degree, is happy to give her what she needs.
This is something I have recently begun to realize.  I've been routinely praying to God for twenty-five years, a quarter of a century.  I've been sporadically praying to God longer than that.  And for most of those years, my prayers have had a desperation to them.  I have pleaded with God, tried to bargain with God, persuade God, reason with God, make my point, etc. ad infinitum.  It suddenly dawned on my sometime this year, though, that all this is unnecessary.  If God is good (which the Bible repeatedly says His is and which nature strongly suggests), He will simply supply these things.  He will supply them not because I have successfully begged them out of Him.  No, He will supply them because He is a supplier.
Now I know you might question this a little.  After all, doesn't the Scripture talk about "wrestling in prayer"?  Yes, it certainly does.  Paul uses that phrase in Colossians 4, and Jacob demonstrates the idea in Genesis 32.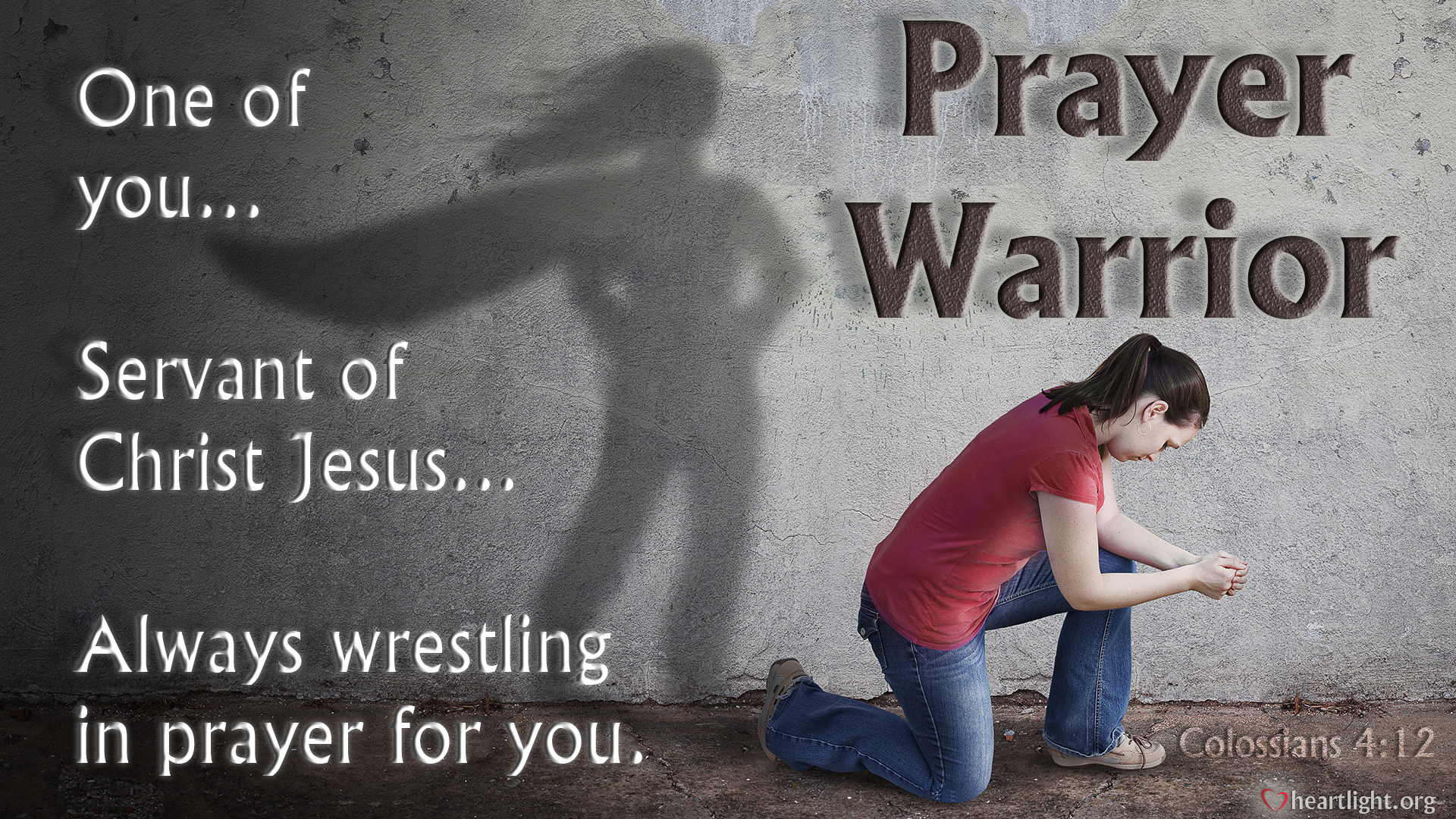 Paul doesn't say what Epaphras was wrestling in his prayers, though.  It may well be that he wasn't wrestling with God (which is how I imagine many interpret this verse) but rather with those spiritual forces who oppose the will of God.  And, yes, Jacob wrestled with God until he was blessed, but I'm not sure the Scripture says that his wrestling was what really got him blessed.
No, I think God gives because God is a giver.  I think God gives apart from begging and desperation.  I think God is exactly like the father in Luke 15 who told his eldest son:
That son didn't need to beg.  He did need to ask (which is how families work but apparently not what he was doing).  But he didn't need to beg.  He didn't need to get desperate or fear.  My daughter doesn't, either.  Nor do we.