This Sunday I told our church that I have a "nearly paralyzing fear of rejection" (or something to that extent.  You can hear me say that in this clip below:
This is true.  I am truly afraid of being rejected by people.  I'm not sure where that fear comes from, but I have it.  I even thought our lead pastor had detected that fear.  He came up to me while I was working the other day and asked me to look at this book: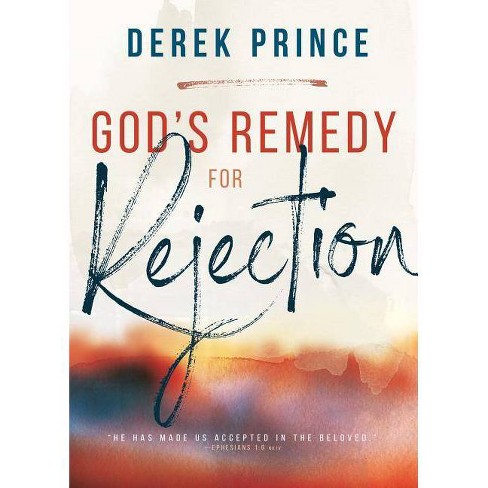 I thought he was showing me this book because he had become aware of my fear of rejection.  It turns out he was just showing it to me because he thought it would be a good small group study.  But in the moment I thought my fear of rejection had been discovered and I immediately feared I would be rejected because it had been discovered (in other words, I was afraid I would be rejected because I am afraid of being rejected).
And this fear of rejection is not only there but it also hinders my work at times.  It at the very least makes my work much harder than it needs to be.  One of the things I do for the church is invite people to our various activities via text.  This was incredibly hard for me to do at first because the majority of these people were strangers to me (I guess I think strangers are more likely to reject me than people who know me; and now that I think about that, I realize it is completely illogical; I realize that people who know me might have even more cause to reject me than strangers do!).  It is still incredibly hard for me to do because a lot of these people are still strangers to me; I have become familiar with many of them and so it has become significantly easier, but there are still some strangers in the mix and it is still hard.
I experienced this just today, in fact.  Today I needed to text invitations to our Next Steps class to 130 or so folks who have come to our services in the past couple of months.  I did not know most of those 130 folks and I did not know how they would respond to my invitation.  I did know that they might respond negatively.  I also knew that they had my text number and would be able to respond negatively to me directly.  There was a risk involved.  It might be a risk that is minuscule to some, but it is major to me, and I was afraid.
Now I have learned to deal with that fear to a good degree in a couple of ways, the primary one being my knowledge that Jesus has promised to be with me as I do the evangelistic work of His Kingdom (Matthew 28:20).
After I had done it, though, I realized there was another way to deal with this fear, another truth to keep in mind as I struggle with the threat of rejection.  That truth is that quite a few of the 130 people responded positively to me.  Quite a few of the 130 strangers I texted told me they planned to come to our Next Steps class.  Quite a few people who possibly, even probably, wouldn't have been to that class will be there and perhaps will grow in or even enter the Kingdom because I risked the rejection.
And I believe that possibility/probability makes this work worth the risk.  Will I be rejected as I do this work?  Yes.  I already was, in fact.  One person told me to stop texting them.  That was precisely the kind of reaction I feared.  But other people will not just accept me but they will accept Jesus through me; they will be eternally blessed by my work; these valuable souls will be saved.  So the risk is worth taking (in fact, not taking this risk in light of this truth is unthinkable; I can't stand the thought that someone could accuse me or not sharing God's truth with them because I was afraid of being rejected by someone else).  This price is worth paying.  This hard thing is worth doing.  It is still hard to some degree, but it is worth doing.   And that encourages me to keep doing this hard thing.